Our Services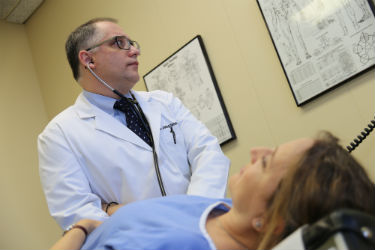 We use a number of highly effective adjusting techniques, modalities and functional approaches to optimize health potential and eliminate pain. Here are some of the unique methods that we use that combine a concurrent physical and physiological perspective:
Natural Health Chiropractic
Chiropractic care, through functional neurology, determines where the failure of the nervous system lies. It also determines what the ideal stimulation would be to activate the failed area. Many patients find that gentle chiropractic care is a surprisingly effective alternative pathway, as well as an excellent complement to their medical care. It also often provides immediate pain relief and cessation of symptoms in conditions such as vertigo.
Professional Applied Kinesiology
This science is a combination of proven diagnostic and treatment methods, including neurolymphatic and acupuncture meridian diagnosis, craniosacral correction and specific chiropractic adjustment.
Clinical Blood Analysis
This contemporary science combines the symptoms of the patient with a thorough blood analysis to stimulate improved function in the body through food planning and customized nutrition. We work with various high-quality labs to provide our patients with the purest forms of supplementation available today.
Functional Neurology
This advanced system examines the physical aspects of the nervous system as it relates to brain function. This is accomplished through physical examination, muscle and balance testing, and various neurological approaches. Treatment through this analysis consists of specific adjustment, home exercises, physiotherapy and strengthening and stretching protocols.
Nutritional Wellness
We uniquely customize our nutritional protocols by isolating what is most important to treat first. This decision is not based on symptoms, as is so commonly seen. We find that by following this rule, other problems in the body automatically improve as well. Our philosophy is when you take care of the core issue, the more minor issues heal by themselves.
These All Help To Diagnose, Treat And Check Progress Of Care
Let us help you get out of pain, or eliminate a condition that you may think is hopeless.  Contact us today to schedule an appointment.

Dr. John Klimediotis | (847) 296-0505