Transform Your Health with Dr. John Klimediotis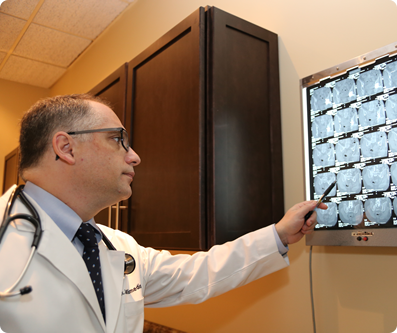 Dr. John Klimediotis, chiropractor Park Ridge, has provided his patients with Natural Health Chiropractic, with emphasis on Professional Applied Kinesiology, Clinical Blood Analysis, Functional Neurology and Nutritional Wellness.
His unique approach attracts families to his beautiful clinic from all over the United States. His mission is to free people, from tiny newborns to aging seniors, from the tyranny of chronic health issues and pain.
Boost Your Well-being
Although we are old-fashioned in our love of community and family, it is our goal to bring the very best in technological advancement to our patients as it pertains to health. Too many people suffer from conditions that could be helped if only the causative factor could be found. Through our unique approach of combining the physical and physiological aspects of your body, we can develop an accurate blueprint that points us in the direction of optimal health.
This means that, although we empathize with your symptoms and limitations, we know that we need to look at all the other aspects of your body that seem unrelated to how you feel:
Immune function
Digestion and elimination
Metabolism
Kidney, adrenal, liver, pancreatic, reproductive and thyroid function
Skin
Balance
We hope this makes sense to you because this method gives us the key to finally unlock the door to your abundant health.
Preserve Your Most Precious Asset
Good health is priceless. We take our responsibility to serve others very seriously, and it is our mission to help the members of our practice get well, blossom and thrive. Optimal health allows us all to take part in the everyday activities that we love, such as playing with our kids, gardening, playing golf, or just being happy. We encourage you to invest in your well-being.
Our office is an oasis of beauty and calm for many. Let us help you get out of pain, or eliminate a condition that you may think is hopeless. Our well-respected methods get the job done for people from all walks of life. Contact us today!